If you love Japanese food and want to try to prepare some of your favourite Japanese dishes at home or even are just interested in learning more about Japanese dishes and ingredients, we've got just the trick for you. Such was the engagement and response with our last blog post on the 20 Japanese Food Bloggers To Follow, that we've decided to create a follow up post with a list of another 20 great Japanese food blogs from around the world for you to check out.
1. Hiroko's Kitchen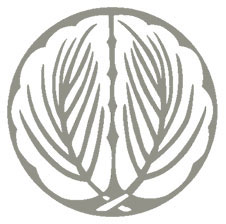 Image via Hiroko's Kitchen
Hiroko Shimbo, author of Hiroko's Kitchen, is a globally recognised authority on Japanese cuisine. If you are interested in Japanese cuisine, her website and blog is an absolute must-follow. Her blog features expert tips on Japanese cooking and ingredients as well as exclusive recipes and menu ideas.
2. Japanina's Food Corner

Image via Japanina's Food Corner
Japanina's Food Corner is curated by Janina, a Japanese food blogger who currently lives in Ireland. Janina embraces her love of Japanese food developed from her time living and working in Japan and shares great recipes and meal ideas that are sure to inspire you to try some Japanese cooking at home.
3. Kanoko's Kitchen

Image via Kanoko's Kitchen
This blog aims to take the fear out of Japanese cooking. Kanako, author of Kanoko's Kitchen, grew up up near Kyoto and now lives in Montreal, Canada. This blog takes you step-by-step through some amazing Japanese recipes, showing you how to make Japanese home cooking favourites from scratch.
4. Tess's Japanese Kitchen

Image via Tess's Japanese Kitchen
Japanese food blogger Tess lives in the U.S. She doesn't post as frequently anymore but there are so many great posts and recipes on her blog already for you to try and the recipes are really easy to follow. You'll find great recipes for Japanese soups, steamed dishes, rice, and much more on Tess's Japanese Kitchen blog.
5. Savory Japan

Image via Savory Japan
Risa Sekiguchi established the Savory Japan blog to share recipes, insights and illuminations into the cuisine and culture of her native Japan with the wider world. It is packed full of simple yet truly authentic Japanese recipes, in-depth articles about the origins and philosophy of Japanese foods and ingredients, as well as lots of other practical information and advice about Japanese food and culture.
6. Foodelica

Image via Foodelica
This bilingual blog (text is in both Japanese and English languages) was created by Kyoto based Sasha Ashburne. Throughthe Foodelica blog, Sasha aims to provide those of you who love to cook and eat Japanese with recipes and insights into culinary dishes and ingredients from Kyoto, Japan's culinary heartland.
7. Japanese Ice Cream

Image via Japanese Ice Cream
Interested in trying your hand at preparing some tasty Japanese desserts? If so, Japanese Ice Cream is the blog for you. It is packed full of some really interesting recipes for Japanese Ice Cream and desserts including exotic flavours such as green tea, sea salt, sweet potato, black sesame and much, much more.
8. Itadakimasu Japan!

Image via Itadakimasu Japan!
If you're looking for some video recipes for Japanese dishes, the Itadakimasu Japan! blog is definitely worth visiting. The videos on this blog not only detail how to prepare certain Japanese dishes but provide an insightful overview of the history and philosophy of Japanese dishes.
9. Lunch Break Japan

Image via Lunch Break Japan
Lunch Break Japan is brought to you by an American English teacher living in Japan. It provides insights into the typical cafeteria foods you'll find in Japan and regularly features recipes of America's favourite dishes modified to feature Japanese ingredients.
10. Gourmande in Osaka

Image via Gourmande in Osaka
The Gourmande in Osaka blog is written by a European living in Osaka, Japan and features a wealth of different recipes from dessert recipes to green and healthy recipes. It features a really great section all about Japanese food that has a number of different recipes for main and side dishes.
11. Tokyo Food File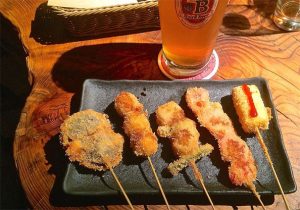 Image via Tokyo Food File
Tokyo is undoubtedly a "foodie haven". Robbie Swinnerton, a food reviewer and restaurant reviewer with The Japan Times shares stories, photos, reviews, tips and other useful information about where and what to eat if visiting Tokyo in his blog, Tokyo Food File.
12. Japanese Cuisine – Cooking Japanese Food At Home
Image via Japanese Cuisine
If you're looking for inspiration and instructions on how to prepare a vast array of different Japanese dishes at home,the Japanese Cuisine blog is your complete go to resource. Whatever the season, whatever the occasion, you are sure to find a recipe for a Japanese dish to suit your needs in this blog.
13. Cooking with Mama Miyuki

Image via Cooking with Mama Miyuki
Mama Miyuki is an Indonesian living in Japan. The mother of two children posts about both Japanese and Indonesian cuisine via her blog " Cooking with Mama Miyuki". She provides some interesting recipes with flavours of the cuisine of her native country mixed with those of her new found home.
14. Coco's Oriental Kitchen
If you want to try some really simple, everyday recipes from Japan, Coco's Oriental Kitchen offers lots of interesting content for you to ponder. You'll find dishes that are served in every typical Japanese household yet can be prepared using ingredients from your local store. It is great blog to check out if you want to try out some "fusion" Japanese recipes and cooking.
15.  The Japanese Food Report

Image via The Japanese Food Report
Editor Harris Salat launched The Japanese Food Report blog as a means of exploring the Japanese food culture. It serves as a great place for people interested in Japanese cuisine to learn, share and exchange know-how.
16. Sushi Secrets with Marisa

Image via Marisa Baggett
A blog dedicated to those who follow a kosher and vegan lifestyle. Marisa Baggett has created a space for the discovery of sushi tips and recipes, so if you want to master the art of making sushi, be sure to check out her blog. Marisa studied the arts of sashimi, nigiri-zushi, makimono and kaiseki at the California Sushi Academy and was the first female African American graduate of the school.
17. Eat Japan

Image via Eat Japan
Eat Japan features Japanese recipes, cooking techniques, restaurant reviews and more – it's your ultimate Japanese guide. It's pack full of information and highly informative.
18. Just Bento

Image via Just Bento
From the same author as Just Hungry, featured on our previous post, Just Bento is your go-to resource for an extensive list of recipes. Learn how to cook Japanese like a pro. It also features great gift ideas and inspiration using the Japanese cooking tips you've picked up – why not try a ' Mother's Day bento' next year.
19. About.com – Japanese Food

Image via about.com
About.com features food guides and reciepes from a number of different cultures and regions. The Japanese Food section keeps you up to date with all the latest in Japanese food and has plenty of easy Japanese recipes for beginners.
20. The Japanese Snack Food Review

Image via The Japanese Food Review
For number 20 let's try something a little different. The Japanese Snack Food Review teaches you all you need to know about Japanese treats and snacks. If you're game to try out some quirky Japanese snacks, like wafers and chewy candy, check out this blog for what to try first!