There are plenty of food blogs out there. But which ones are the best to help you get that taste of Japan at home? Here are 20 awesome Japanese food bloggers from around the world.
Cooking in Japan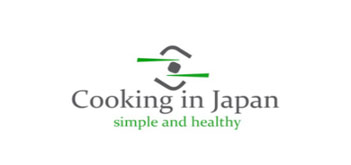 Cooking in Japan is written by a Canadian woman now living in Japan and covers fresh, simple and healthy food choices. The author covers recipes that are native to Japan as well as Western foods, and beautiful pictures are included showing each recipe. There is also information about cooking classes and workshops that she runs in Japan.
Kyoto Foodie

Want to know anything about food in Kyoto? Kyoto Foodie has it all; covering Kyoto recipes, dishes, restaurants and chefs. It even has a blog on what to snack on while you're on the Nakasendo (the ancient highway that used to link Kyoto and Tokyo). The blog also has explanations of specific ingredients and cooking utensils, as well as particular Kyoto foods. You'll also find some great 'how-to' guides, profiles on chefs and product reviews.
Just Hungry

Mentioned several times in mainstream media, including the Los Angeles Times, Gourmet Magazine and The Guardian, Just Hungry was started by Makiko to simply write about her food obsession. Since it's inception in 2003, it has become so much more. It focuses on Japanese food and home cooking, and displays recipes in an easy fashion, so even if you're not familiar with Japanese cooking, you'll still be able to follow.
Humble Bean

Dedicated to contemporary Japanese food, Humble Bean is the best place to go if you'd like to learn new things and discover new foods. The author, Azusa, aims to make Japanese cooking accessible for the average home chef. The wonderful thing about the blog is its uniqueness. Recipes are often sourced from Japanese blogs and magazines so readers have access to Japanese foods not always known in Western societies. Each recipe is explained in great detail with lovely photos to accompany them.
Sushi Day

As you may have deduced from its title, Sushi Day is a blog completely dedicated to sushi. Recipes range from traditional sushi right through to unusual combinations that you are unlikely to see in a restaurant, as well as maki and nigiri recipes. The author, Allison, also reviews sushi that she has eaten and provides tutorials. There's even a glossary of ingredients and a 'What is Sushi' explainer page.
Lovely Lanvin

Lovely Lanvin is managed by Shirley, an American born in Paris and raised in Tokyo. The blog fuses Shirley's dual food life as she juggles her time between Seattle and Tokyo. She includes a section on Tokyo restaurants and shopping, so if you're ever visiting the city, you'll have plenty on your 'to do' list. She also teaches Japanese cooking classes and has a tonne of recipes, including Japanese favourites such as ramen, miso and udon.
La Fuji Mama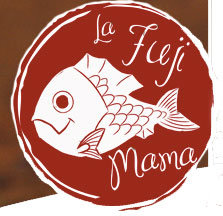 According to the website, La Fuji Mama is about "bringing world flavours to the family dinner table". The author, Rachael, has lived in a variety of places, including Tokyo, and her recipes are a fusion of all the cuisines she has experienced. What's unique about this one is that the recipes are written while sharing the experience with the family; Rachael provides handy tips on how to cook the recipes with your children to ensure it's an educational experience as well. Recipe categories include bento, snacks, rice and noodles and plenty more.
Japan Food Addict

The author of Japan Food Addict, Mai, lives in Kyoto and all recipes shared on the page take no longer than 20 minutes to make. Mai explains that the recipes are some of the most popular in Japan, ensuring that visitors to the blog are given the authentic Japanese cooking experience. Mai makes sure that most recipes come with a detailed explanation of what they are and why they are often made. For example, the Osechi recipe is accompanied by a description of the new year meal and why each dish is served.
City Market Cuisine

City Market Cuisine is actually a web series which aims to demonstrate that you can make exciting and healthy food in a city apartment. Regional ingredients are used where possible for an authentic experience. Plus, each project is filmed so you can watch how to make the recipe rather than just reading about it. The unique element: each dish is made is a typical Tokyo apartment with one burner, a frypan, knife, tongs, mortar and pestle, toaster oven and rice cooker. The authors also cover restaurant reviews, products and the experience of visiting Tsukiji Market in Tokyo.
Nonjatta

There's more to Japanese cuisine than just the food. Dedicated to the Japanese whiskey scene, Nonjatta has tasting notes and reviews of Japanese whiskies plus reviews of restaurants and bars and a number of more in-depth articles, including a history of Japanese whisky in several parts.
Just One Cookbook

Just One Cookbook features a range of recipes, videos and how-to guides, plus pages dedicated to what condiments and ingredients and which tools are commonly used in Japanese cooking. The author, Nami, publishes family-recipes so she can have everything in one handy place to hopefully pass down to her children. Recipes are broken up into various categories for easy accessibility. Nami's blog includes articles on pickling ginger, organic condiment ranges and even Japanese history and culture.
Sushi Otaku

The author of this blog definitely loves his sushi. Categories covered include restaurant information, sushi and health, plus traditions of Japanese culture. The most recent blog post looks at certain foods that used to be considered peasant food, including lobster, caviar and even sushi. It's a very interesting read, as the author delves into news regarding the fishing and seafood industry, and the health of fish.
Ramen Tokyo

Aimed at giving visitors and non-Japanese speaking residents the best chance at finding the best ramen, Ramen Tokyo analyses the 5,000 or so ramen shops in Tokyo. Each shop and restaurant is reviewed and directions are given to where it is located. An interesting insight into the world of ramen in Japan.
Urban Sake

Urban Sake is exactly what you think it is: a website dedicated to sharing knowledge about, and appreciation of, Japanese sake. It's a great resource for sake information and education with videos of sake production and blogs about new sake, competitions, and interviews with sake brewers and sommeliers. The website also includes a directory of sake, a list of events and various city guides showing you where the best sake can be found.
The Pudcasts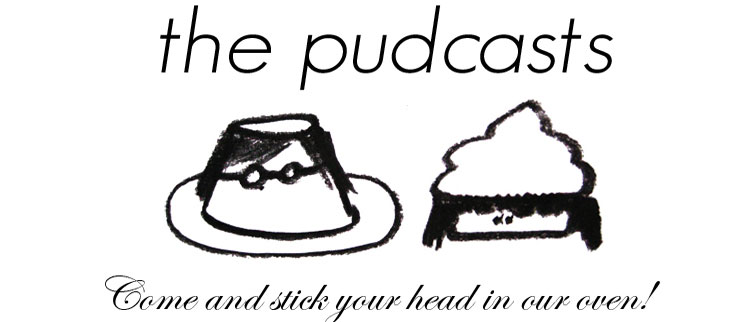 Run by expats who have been living in Japan, The Pudcasts looks at Rachel and Laura as they bake, grill, stew, sauté, barbeque and ice their way through Japan. Western recipes are interspersed with Japanese ones as the ladies fuse their cultures and backgrounds to share their foodie story. Recipes range from kimchi to curry and visitors are given insight into the two kitchens as well as a pictorial story through the page's Instagram feed.
Fiona's Japanese Cooking

Filled with wonderfully interesting culinary experiments, Fiona's Japanese Cooking mixes Western recipes with Japanese cuisine. Some recipes are traditional Japanese recipes that the author learnt while living in Japan, while others fuse together her Irish heritage with Japanese influences, mostly from country Japan. Recipes are divided into several different categories and are all accompanied by photographs.
Food Sake Tokyo

Food Sake Tokyo is a chef's guide to the best food in Tokyo. It covers the best place to have sushi in the Tsukiji Market, where to shop for food like the locals, food tours by local chefs, where to find the best knives and the top ten udon shops in Tokyo. It gives fantastic insight into the culinary world of Tokyo and is accompanied by another blog, Tokyo Station, filled with Japanese recipes that are easy to make at home.
Little Miss Bento

Run by an award-winning bento artist, Little Miss Bento overs Japanese culture, examples of character bentos and traditional Japanese food. It's fascinating to see how the author creates characters out of rice and seaweed or creates a happy family using eggs, avocado and fruit in a box. Characters include Winnie the Pooh, Minions and Beauty and the Beast. There are also food reviews and recipes galore.
Bohnenhase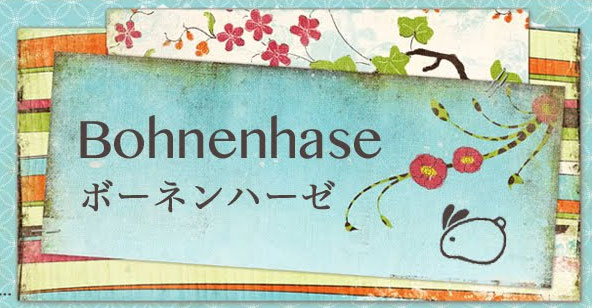 The blog covers many different topics about Japan, from Japanese culture to creating cute bento boxes for the author's daughter. Bohnenhase includes numerous recipes in different categories including baked goods, meat dishes, and fun bento boxes.
Ramen Ramen Ramen

Ramen is known to many as packaged noodle soup, the ultimate Japanese snack and often a main food staple for budget-conscious students. But ramen is so much more than that. Ramen, Ramen, Ramen is a blog dedicated to the tasty food – and rightly so! In Japan, ramen is very much part of the culture. The blog covers reviews, recipes, and all ramen-related news from around the world. There's posts covering the correct way to eat ramen (complete with Youtube video), announcing that a souvenir shop in the Shin-Osaka train station is selling ramen ice cream, and covering the fact that Google honoured the late Momofuku Ando with a ramen-inspired Google logo.

Rate this article: