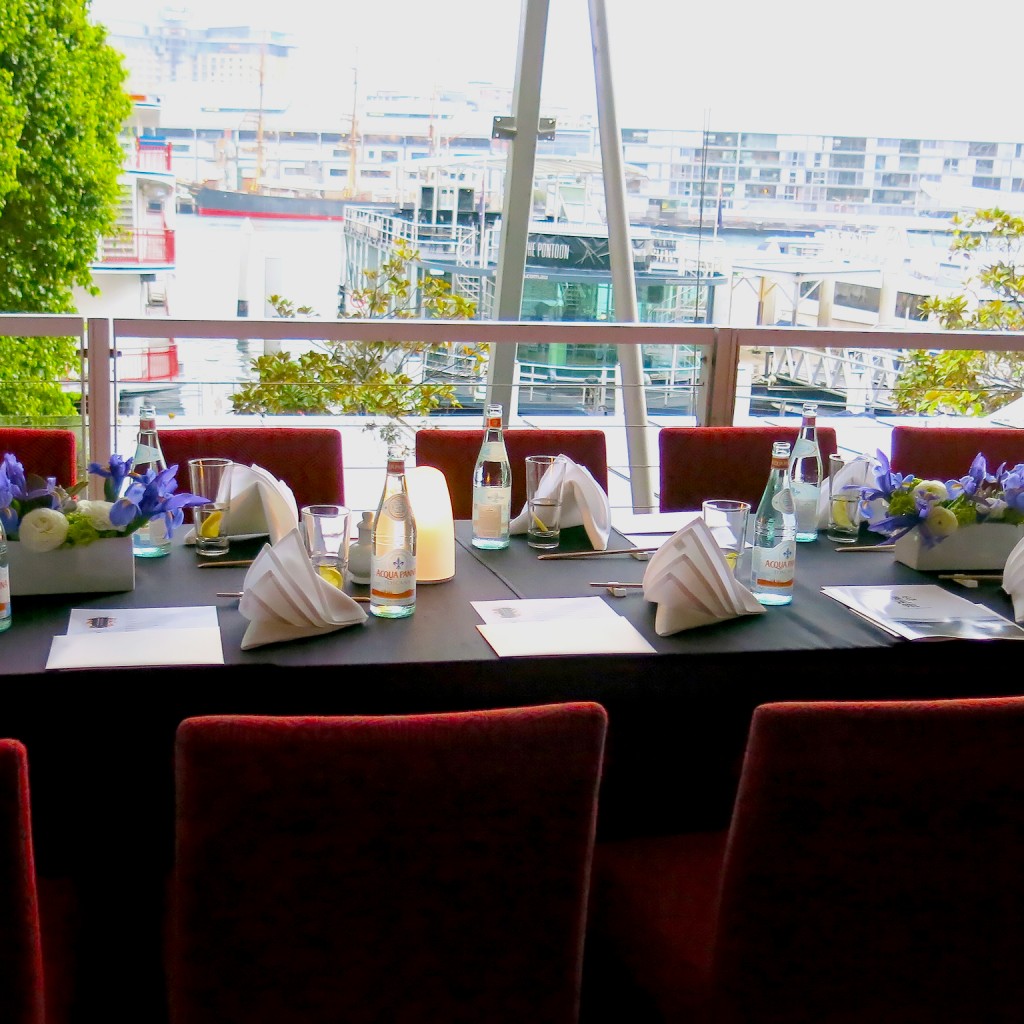 Last night Kobe Jones hosted an Elegance Sake Dinner as a part of the Good Food Month celebrations at King Street Wharf. Here's what one of our guests had to say about the event. . .
Elegance. Not a word that everyone associates with sake, especially if their main experiences of the Japanese rice wine have involved sitting at a table yelling 'sake sake sake, bomb' before dropping it into a beer and downing the lot.
But last night's dinner at Kobe Jones celebrated the real sake: a drink with many variations, many subtleties of taste, and yes, much elegance.
The evening started with canapés on arrival which saw us already tasting sake as we'd never had it before: in a shot glass, mixed with chili and featuring a delicious oyster.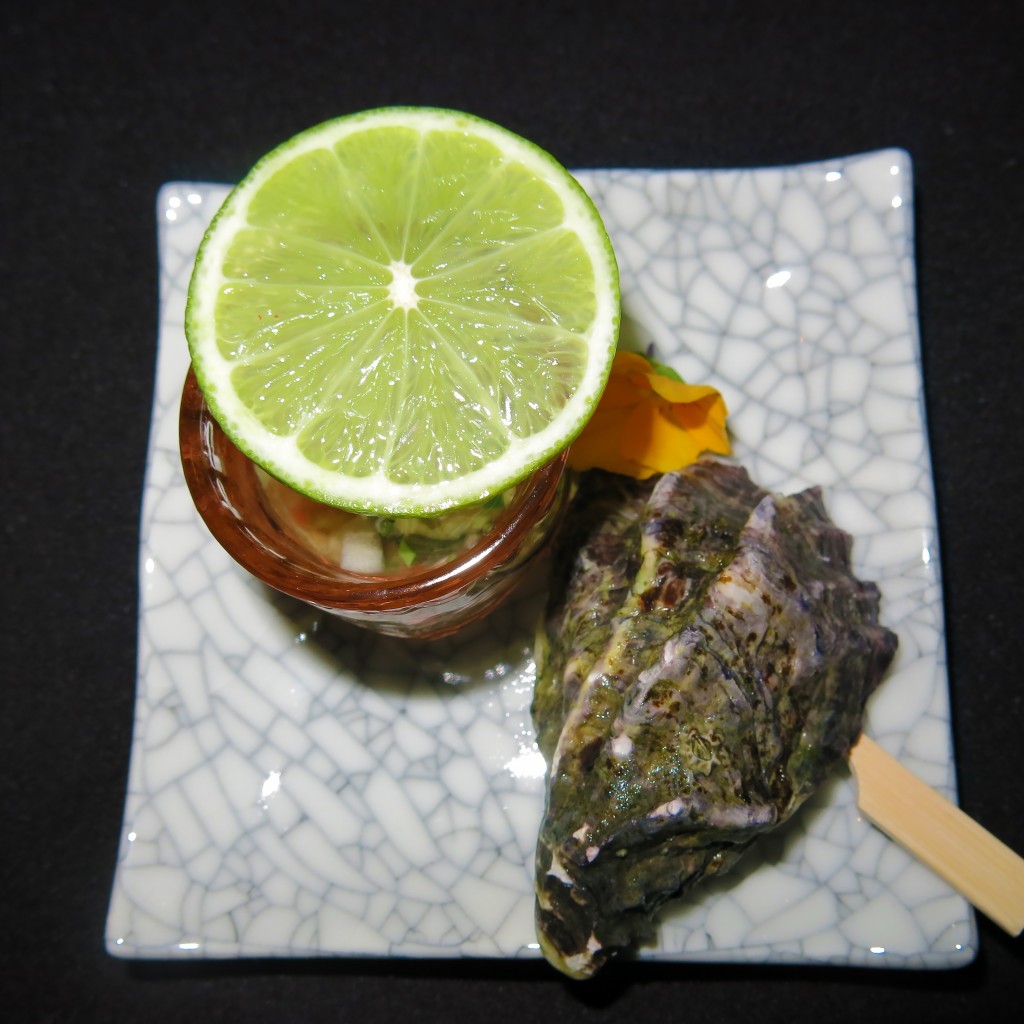 We got to know the other guests of the dinner as we drank our Tokyo Slippers – a delightful cocktail of Midori, Yuzushu infused sake, and pineapple juice, shaken and strained over yuzu sorbet. With just 15 of us in attendance, it was an intimate affair where we were able to mingle with the Chef de Cuisine, Seungkyu Min (also known as Ted), and the Sake Master, Motoi Hirasedo (also known as Moto) of Nippon Food, who imports the sake used at Kobe Jones. After enjoying another canapé of scallops stuffed with avocado, we were invited to join our table where all 15 of us sat together, overlooking the beautiful King Street Wharf.
Our first sake poised at our lips, we listened intently as Moto told us all about how it is made. Our tasting notes told us it was Miyamizu Sake – dry, light, smooth, and best served cold – and Moto told us it was made from Yamadanishiki, the best rice for making sake due to its starchiness.
Our trio of cold entrées arrived and Kobe Jones CEO Paul Misan explained that the essence of Japanese cuisine is layers. While other cuisines might mix together various flavours to create a dish, Japanese cuisine is all about maintaining the integrity of the core product. And it does so while finding the perfect accompaniments to layer with that core product, enhancing the eating experience and allowing each high quality ingredient to shine. The Kobe Jones menu is all about utilising Australia's finest produce, from both land and sea, and infusing traditional Japanese methods and flavours together with other influences from around the world, be they Hawaiian, Californian, Taiwanese, or otherwise.
Paul also mentioned that the Japanese palate is very sensitive to the five attributes of flavour – sweet, sour, salty, spicy, and umami. Indeed, when I asked our chef, Ted, which entrée to try first, he suggested the 'Sashimi on Wasabi Sorbet' because of its combination of sweetness, saltiness, and spice. This consisted of two types of extremely fresh sashimi were served on a wasabi infused sorbet, with its dual sweetness and spiciness providing the perfect balance to the salty pop of the salmon eggs. As someone who usually finds wasabi a little too spicy and overpowering, I was surprised at how much I loved its subtle inclusion in the sorbet, and scraped every last bit out of the glass. We were also treated to a surprising but delicious pairing of scallops and passionfruit in their Hokkaido Scallop Carpaccio, as well as a Full Blood Master Kobe Wagyu Tataki served with ginger sauce. The strong flavours of our entrées matched perfectly with our light, dry sake.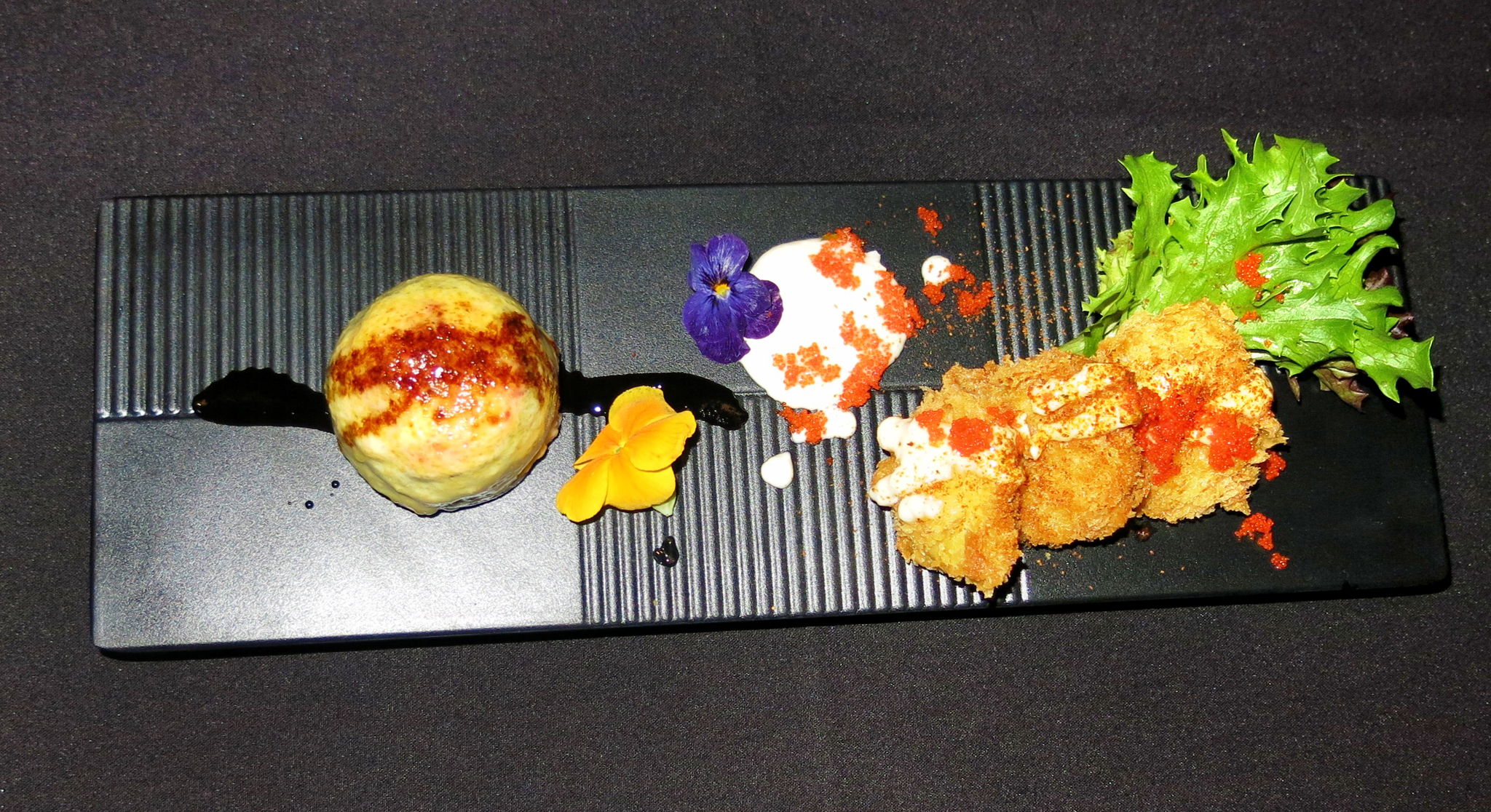 Next up, we were offered hot entrées: Calamari Fritto and The Number One Special. The Number One Special, a Kobe Jones favourite, is a crab salad with avocado wrapped in Hiramasa kingfish and nori, baked with Kobe Jones's secret sauce and topped with bitter sweet soy glaze and alfalfa sprouts. After tasting the dish, nobody at the table was surprised to hear that the restaurant has sold over one million servings. Our accompanying Junmai Gin Sake was designed to cut through the fat in the food and we were already starting to see how different sakes could complement different types of flavours.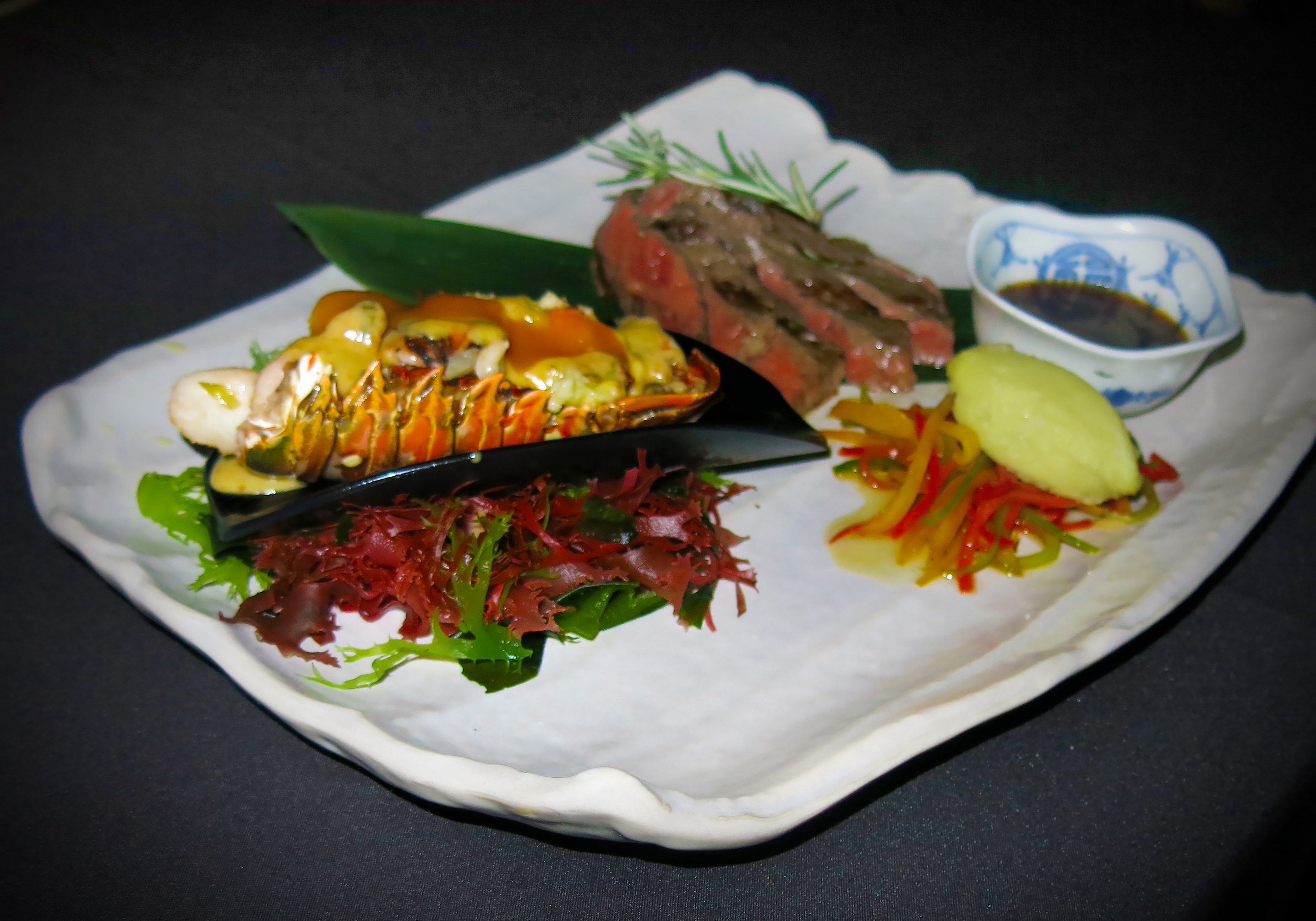 Moto announced that our third sake, Kobesakura Sake, was brewed from the same rice as our first. This time it was much more full bodied and mellow, making it almost like 'the red wine of sake', perfect for matching with our mains of Wagyu Amiyaki and Lobster au Gratine – both of which were melt-in-your-mouth soft. The stronger flavour of the Kobesakura Sake stood up well to the richness of the food.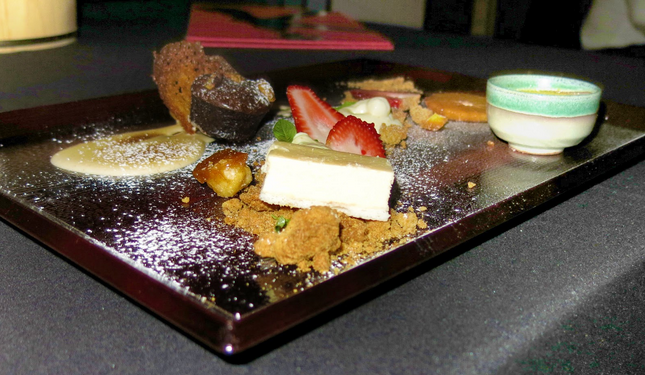 To complement our dessert we tried Oubai Umeshu, a sweet sake made by brewing both green and ripe plums from Yoshino for 3 years, and then blending it to bring out the aromas. This was the perfect accompaniment to our dessert platter, featuring chocolate cake topped with chantilly and pistachio floss, a green tea creme brulée with Japanese sweet red bean hiding underneath, and a strawberry cheesecake with fruit coulis.

As a digestif, we were given a delicious Umenoyado Yuzushu served over ice, a drink made from natural yuzu juice and sake of Umenoyado. Its sweet citrus flavour made for extremely easy drinking, and even had one member of the table questioning whether it was even alcoholic.

To top off the evening we were each given a special gift bag filled with lots of goodies, including information about sake and even some to enjoy at home. It's safe to say we all left with a much greater appreciation for the elegance of sake and a desire to head back to Kobe Jones for some more amazing food – once we recovered from our feast.

Kobe Jones is hosting another evening of Elegance on the 26th of October, and we're often running special events of this kind. Check back to our 'What's on' page regularly and follow us on Facebook to be kept up to date.

Rate this article: