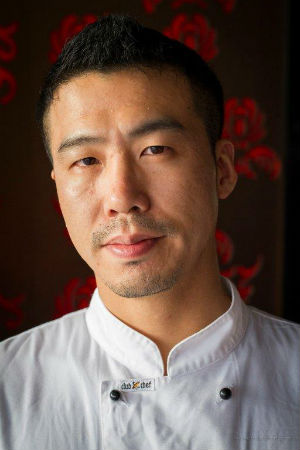 Chef de Cuisine: Seung Kyu (Ted) Min
Seung Kyu Min was born in Korea and at age 24 left a successful career in electronic engineering to become a chef. Ted followed his passion for modern Japanese and French cuisines to the Culinary Institute in Ryde NSW, where in 2008 he became a fully qualified cook and embarked upon an exciting new worklife in commercial kitchens in Sydney.
In 2009 Ted joined Kobe Jones for the first time, working admirably in the tempura and sushi sections for six months, before taking up successive promotions to join Manly Grill, Grace Hotel and Sheraton on the Park over the next three years. In 2012 Ted joined Paper Planes Bondi as a Chef de Partie where he continued to impress and progress as a chef and kitchen manager. In 2013 he joined Zushi in Surry Hills as Sous Chef and a year later was appointed to the same senior role at Niji Restaurant & Bar, Double Bay.
Kobe Jones recently welcomed Ted back as Chef de Cuisine. In Ted's own words, "I am hard working and respect my staff for working as hard as I do. Because I'm passionate about food, I'm always willing to learn. I simply love the industry and making my customers happy."